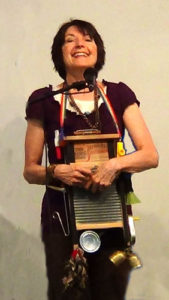 I LOVE WHAT I DO

Making meaning through story and theater activities has been my life's work.  These complementary art forms deepen our abilities to LIVE, LAUGH, LOVE, and LEARN–to make meaning of our world.
Through the years I have seen hundreds of lives changed through the power of story–both with storytelling itself and with dramatic activities.
WHY STORY IS IMPORTANT
This video shows how a former student's life was changed through his involvement in story.